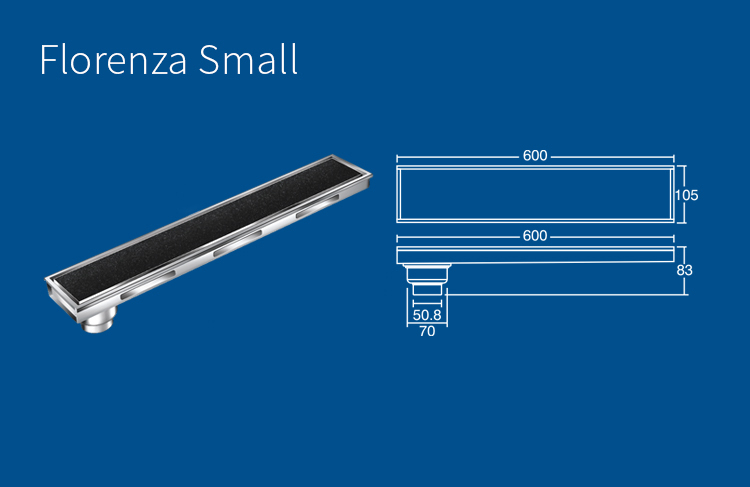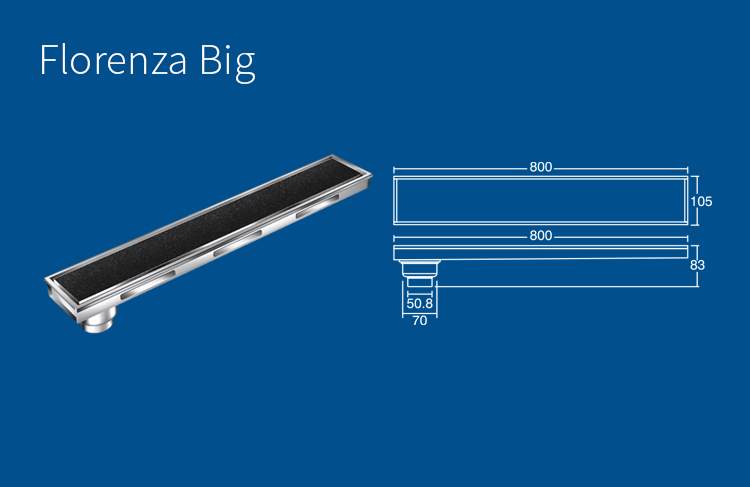 FLORENZA
Precision crafted from AISI 304 (18/8) grade quality stainless steel with 1.2 mm grating thickness and 0.8 mm frame thickness.

Florenza tile drain compliments all kinds of flooring and gives the complete finished look. 

Florenza comes along with a steel panel that can be used instead of the tile as well.

Available in 2 different sizes.